Ran across a couple great links lately.  Click the image for the article and the accompanying PDF, but for dialing in canti brakes… voila!
http://www.circleacycles.com/cantilevers/
The above article is worth reading.  This guy did a good deal of good work, and is worth the time to go over if you're into such things.
The other link is about bicycle lights.  Specifically, light beams.  This person did a pretty detailed analysis about bicycle lights dispersion patterns.  Throw, shape, the whole bit.  It's super nerdy but pretty great if you're into that sort of thing.  Aaaand I'm sorta getting into it so… just shaddap.
http://www.enhydralutris.de/Fahrrad/Goniometer/Tabelle_Scheinwerfer.html
Here's a more targeted list
http://www.enhydralutris.de/Fahrrad/Goniometer/AR2008/AR2008.html
This list is very big and very comprehensive which is great but pretty overwhelming.  It's also in German unfortunately.  So if you don't speak German (and I do not) then it's even MORE overwhelming.  To make it more manageable I took the same list and boiled it down to the lights that we commonly use, and translated some of the terms.  Click the below link instead for the simplified list.  Apologies to the originator for cutting up his fine work.  You're all encouraged to look to the original link for the full detail load.
http://sweetbike.org/downloads/light.dispersion.details.drilled.down.html
If you click on the far right links you can see a visual representation of the lights in question, both pattern and throw.  For example – here's a pretty basic crappy CatEye Light I included just as a control example: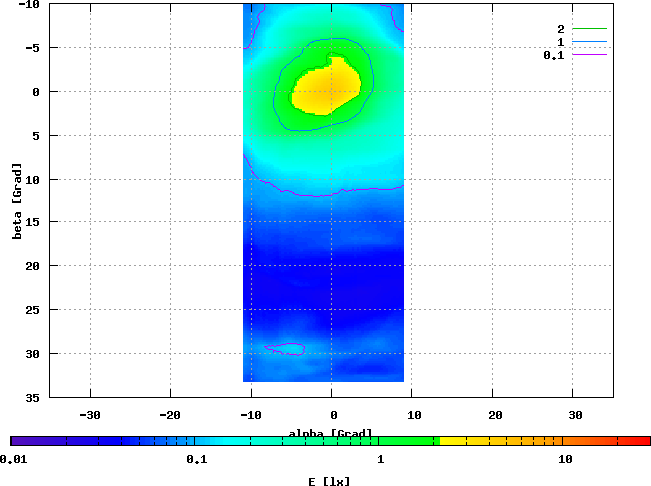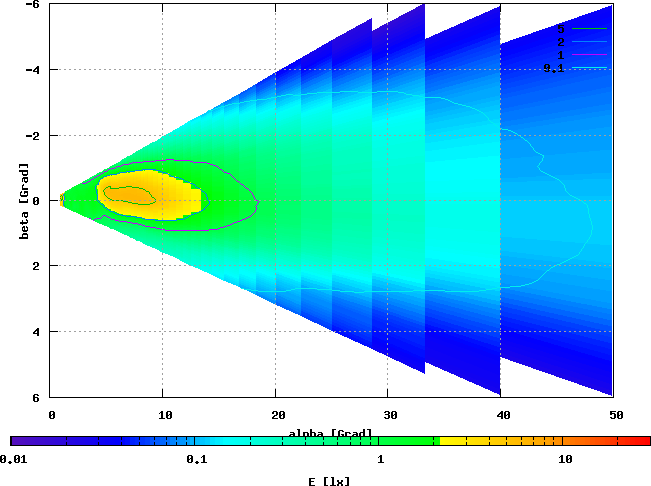 Here's a much brighter Schmidt eDeluxe.  Obviously much brighter.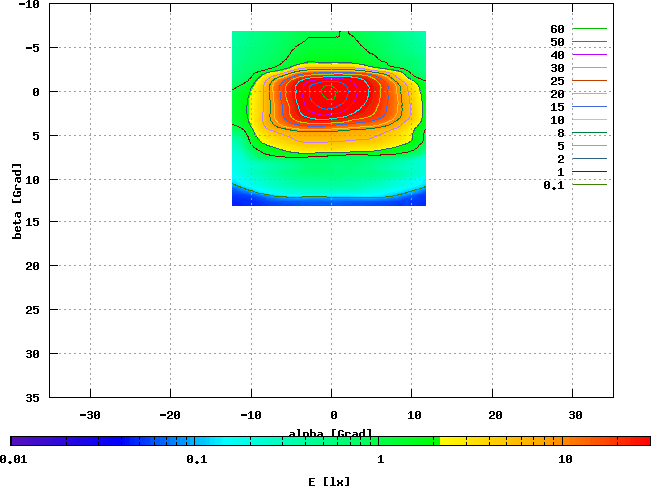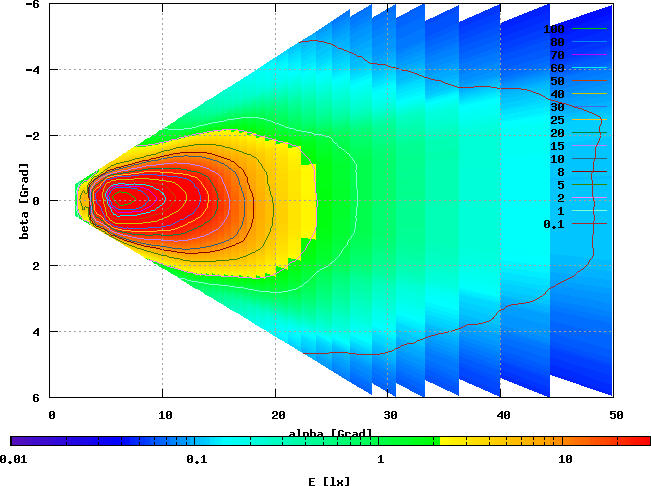 Here's a Supernova E3 Pro – also a very bright light: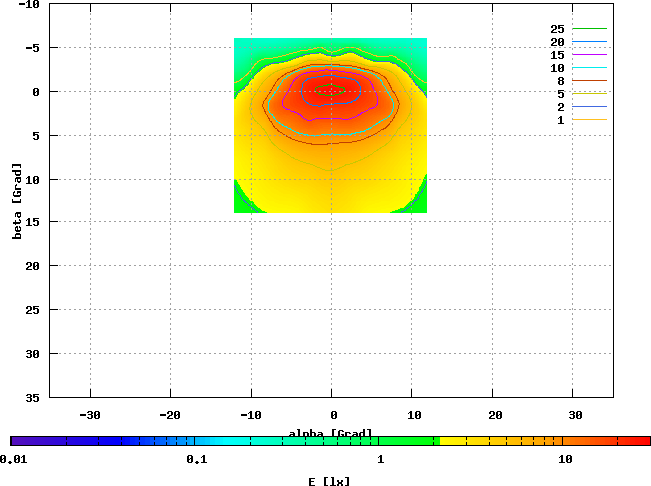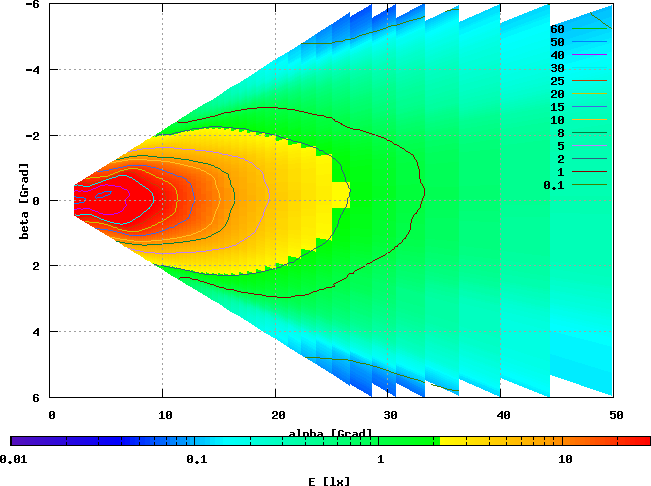 And here's a Lumotec Fly – another popular light.  Not as strong as the above two, but cheaper and still a decent light.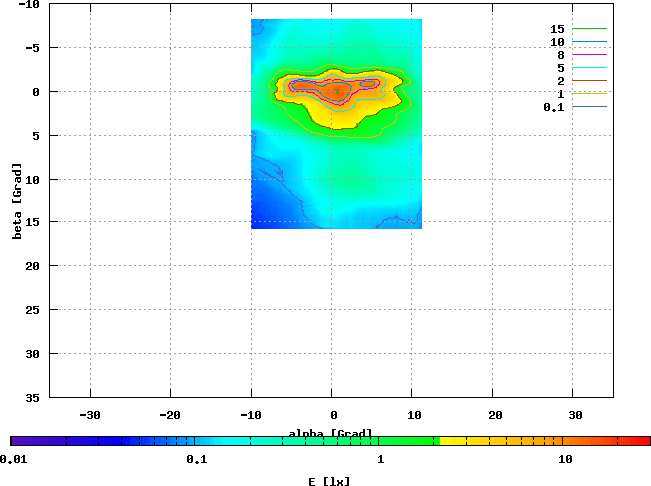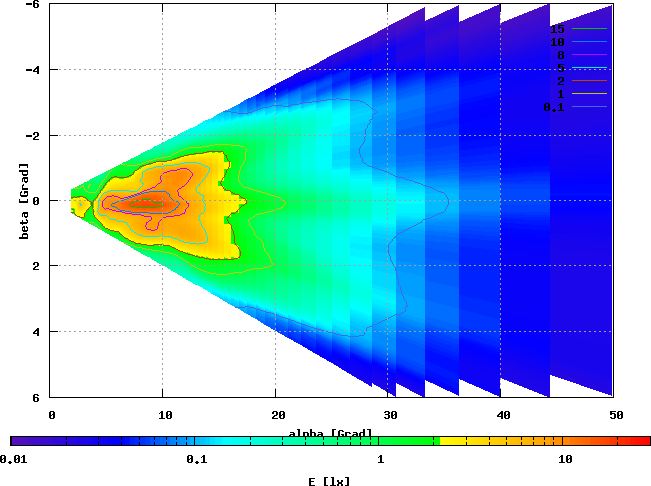 Alrighty, I'm done for the night.
Onward.